Our Work in the Abu Attifel field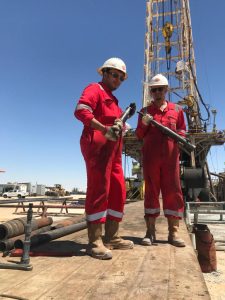 Camco completed a full package job for Mellitah Oil and Gas (MOG) in Libya.
The Camco team performed well-testing, slickline, and wireline operations and worked with its partner, TGT Diagnostics, to diagnose an oil producer with high water-cut in the Abu Attifel field.
Due to challenging wellbore and reservoir behaviour, Camco deployed TGT's 'True Flow' system to help the operator identify the source of excess water and restore the productivity of the well.
This collaborative approach leveraged TGT's 'Chorus' acoustic sensing and 'Cascade' flow modeling technology to provide MOG with a more complete assessment of well system dynamics than would have been possible with a conventional approach. With the insights provided, MOG was able to design an effective workover program to reduce the water cut and increase productivity. This ultimately served to reduce the carbon footprint of the well.