Camco Oilfield Services successfully completed a recent recovery operation on a critical well in Abu-Attifel field.

Camco were called in by Mellitah Oil & Gas to recover the well after a string became stuck stopping the production.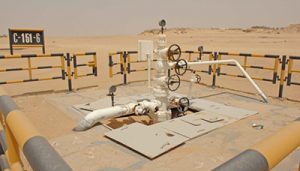 The Camco team used their expertise to limit the damage to the equipment being used and fish the string from the well, saving valuable time and expense and allowing the well to continue production.
Mellitah Oil & Gas ranks as the biggest oil company in Libya managing several onshore fields spread across the country. It also manages offshore fields and a network of onshore pipelines of various sizes which extend for thousands of kilometers.
The Abu-Attifel is located 300 km south of Benghazi. Current production is approximately 31,900 bpd. Abu-Attifel field was the first "giant oil field" discovered in Libya.