Camco is continuing to rebuild its operations with the refurbishment of its base in the 103D desert area of Libya. The base is Camco's biggest in the country.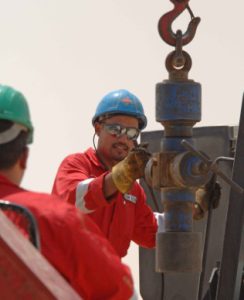 With the increase in operations work and renewed investment in the country, work is now in progress to bring the base back to Camco's operational standards. Staff are in the process of inspecting all existing equipment and machinery, replacing any damaged parts and ensuring all certification is completed. Workshops and office buildings on the base have also been refurbished and repaired ready for staff to move back in. In addition Camco's Tripoli's office have been refurbished and fitted with updated telephony and internet systems.
In the coming weeks Camco will start a new surface well testing campaign for the Waha Oil Company, having last month completed a successful slickline campaign for Zueitina Oil Company.
The Libyan government announced at the end of November that 2018 would see a further investment in the country's National Oil Company with the aim of a continued increase in oil production next year. Oil production in the country has increased four fold to around one million barrels per day over the last two years.