Edgo is honored to be hosting, in collaboration with the National Oil Corporation (NOC), the third Libya Petroleum Technology Conference on 23 and 24 May 2023.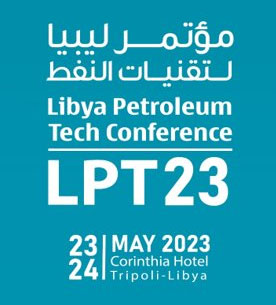 The two-day conference, held at the Corinthia Hotel in Tripoli, will see Edgo's companies in Libya, Camco, ESP Ltd, and GOS showcase the latest technology available to the oil and gas industry.
During the conference, the Edgo team will share their vast experience of working in Libya, having kept 35 years of continuous presence in the country, through several case studies looking at how they have used technology to overcome the challenges faced by oil and gas companies in Libya.
Keynote speakers at the conference include Zac Crouch, Baker Hughes's MENATI Vice President OFS, who will showcase how the company's industry-leading technology is being used by Camco Oilfield Services and ESP Ltd to maximise production and efficiency in Libya.  
Edgo's chief executive officer, Omar M Masri said:
"We are delighted to be hosting the third annual Libya Petroleum Technology Conference. Edgo has an extensive history in Libya, having maintained a continuous presence in the country since 1988 and worked in all the country's oilfields."
"As a group, we are deeply committed to the success of the Libyan oil and gas industry and are pleased to have this opportunity to bring the latest technology to the country."
During the conference, state-of-the-art technology now available in Libya will be presented, including Baker Hughes's directional drilling equipment, which is exclusively used by Camco in its drilling operations in Libya.
The Edgo group's companies, Camco, ESP Ltd, and GOS offer a broad range of oilfield services in Libya, combining local, in-depth experience and expertise, backed by partnerships with leading technology providers such as Baker Hughes, Weatherford and TGT.