Edgo's business in Oman continues to grow with work well underway on a new contract for the provisions of gas lift materials and the award of a new contract for the supply of insulation gaskets due to start in the coming months. Gas lift is an artificial lift method using an external source of high-pressure gas for supplementing formation gas to lift the crude oil.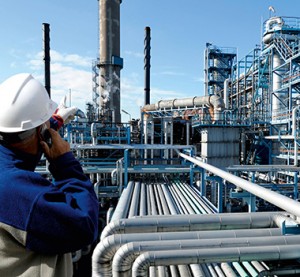 Edgo's first contract in Oman for the provision of gas lift materials and other related services began earlier this year. Working with Baker Hughes, a General Electric company, the contract includes the supply of all equipment, material, personnel and services. It comprises of gas lift valves, spare parts and services on a call out basis to Occidental Petroleum in Oman, in their concessions in northwestern Oman in blocks 9, 27 and 62.
Preparations are also underway for work to begin with Garlock Pipeline Technologies (GPT) on a contract to supply various sizes of insulation gaskets to Petroleum Development Oman (PDO), working in collaboration with Oman Oil Industry Supplies and Services. Edgo and GPT have been supplying PDO for over 20 years and have earned top tier supplier status.