With increased oil production, Camco has begun to step up its activity in Libya. The country is now pumping the most oil in four years, producing approximately 902,000 barrels a day. It has begun to restore output and exports after descending into lawlessness following the 2011 revolution.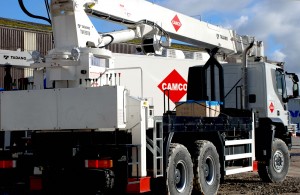 Camco maintained its operations throughout the civil war, although its activity was limited to certain areas and services. The improving situation has seen oil companies start to increase their production and consequently the demand for oilfield services has started to increase.
In response to this, Camco has restored its ability to conduct all of its services and has slickline, testing and wireline units ready to operate.
The National Oil Company's target is to increase production to 1 million barrels by the end of July. With Africa's largest crude reserves, Libya was pumping about 1.6 million barrels a day before the civil war.