Edgo's oilfield services company, Camco, has been awarded further contracts in Libya and is now preparing to deliver more services following signs of recovery in the country.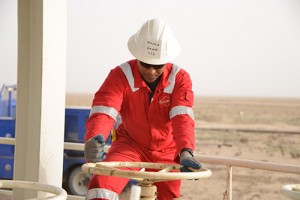 Camco's slickline operations in the country have been accelerating with the award of three new contracts in recent months. The new contracts are with the Sirte Oil Company, Zueitina Oil Company, and Mellitah Oil and Gas.
Additionally, Camco's current campaign with Mellitah for slickline operations in the Abuttifle and Bouri fields has been extended until February 2018.
Libya's National Oil Company (NOC), working alongside the national coalition government, has put in place an aggressive plan to restore the country's oil production to its pre-war levels of 1.6 million barrels of oil per day (BOPD)). In spite of the major destruction to some of Libya's oil and gas infrastructure, the government and NOC have managed to reach over 1 million BOPD in a relatively short period of time.
Camco has a long OFS history in Libya and has continued to work closely with all its clients in the country to support them with high quality oilfield services. Camco remained operational even during the worst times of the Libyan civil war and when many other companies vacated the country. Although Camco scaled down operations in some of the more high risk fields, its operations in the secure fields, including offshore, remained untouched.
Maintaining a permanent presence in its Tripoli and Benghazi offices as well as in the field allowed the Camco team to monitor the security situation and better assess the prospects for each field. In 2016, when the security situation became more stable, the team managed to restart slickline activity in one of the major desert fields in less than 4 weeks.
Camco is currently preparing to build on the well maintenance and slickline operations it already offers in the country and will be offering well testing and wireline services in the near future.